'Urban Relief'
ARCH 302 ... Partner: Kenna Winther
Spring 2020 ... Professor: Rob Whitehead

The objective of Urban Relief is to offer something that people wouldn't usually be able to have within the city of New York. The structure provides new opportunities for the community by introducing co-living units, meditative retreat rooms, and a wellness center. The deep history of Roosevelt Island gave us the motivation to design with the priority of light and space in contrast to the dark and dingy jails and asylums that previously existed on the site. By designing architecture with the priority of light and space we also introduce a sense of relief to the everyday urban life.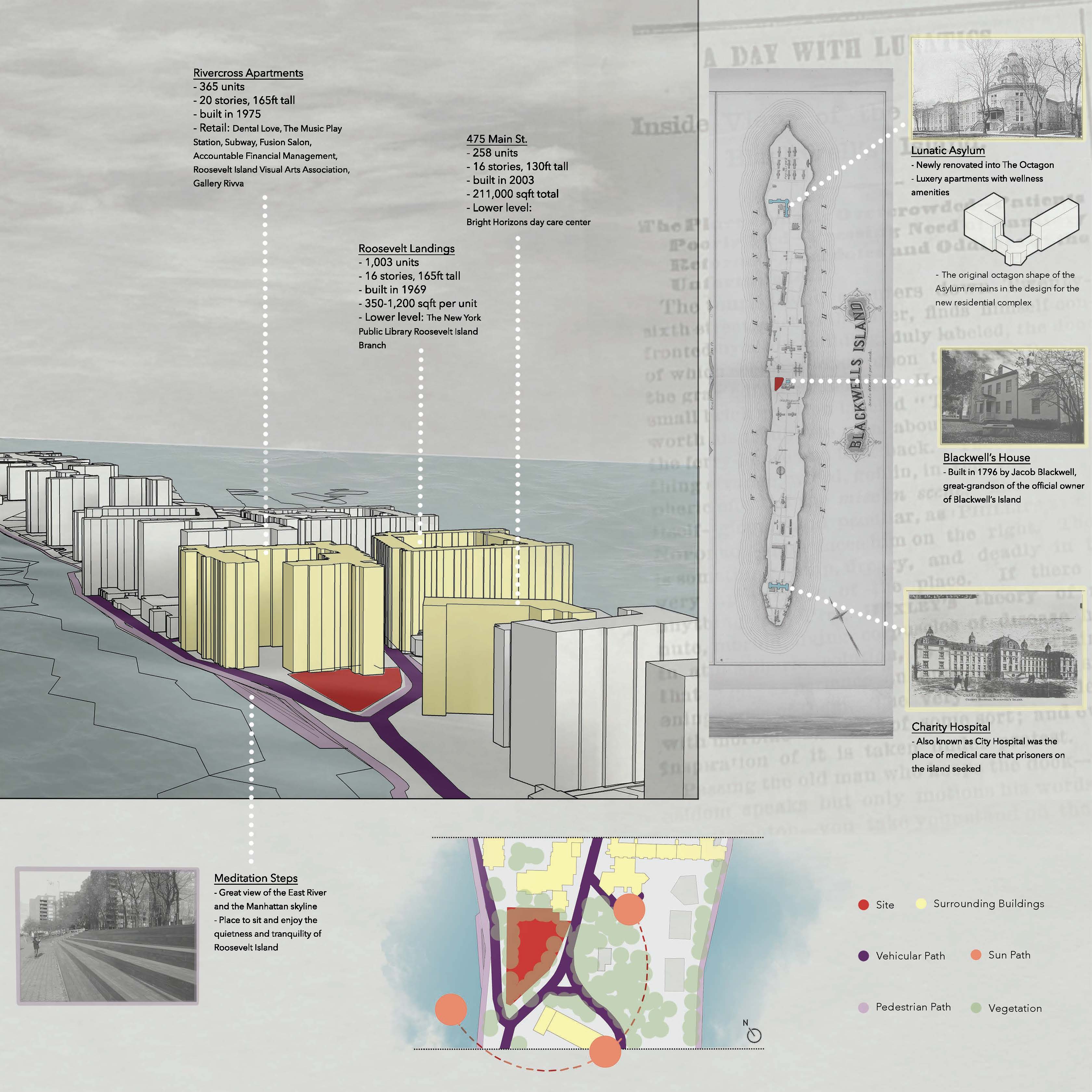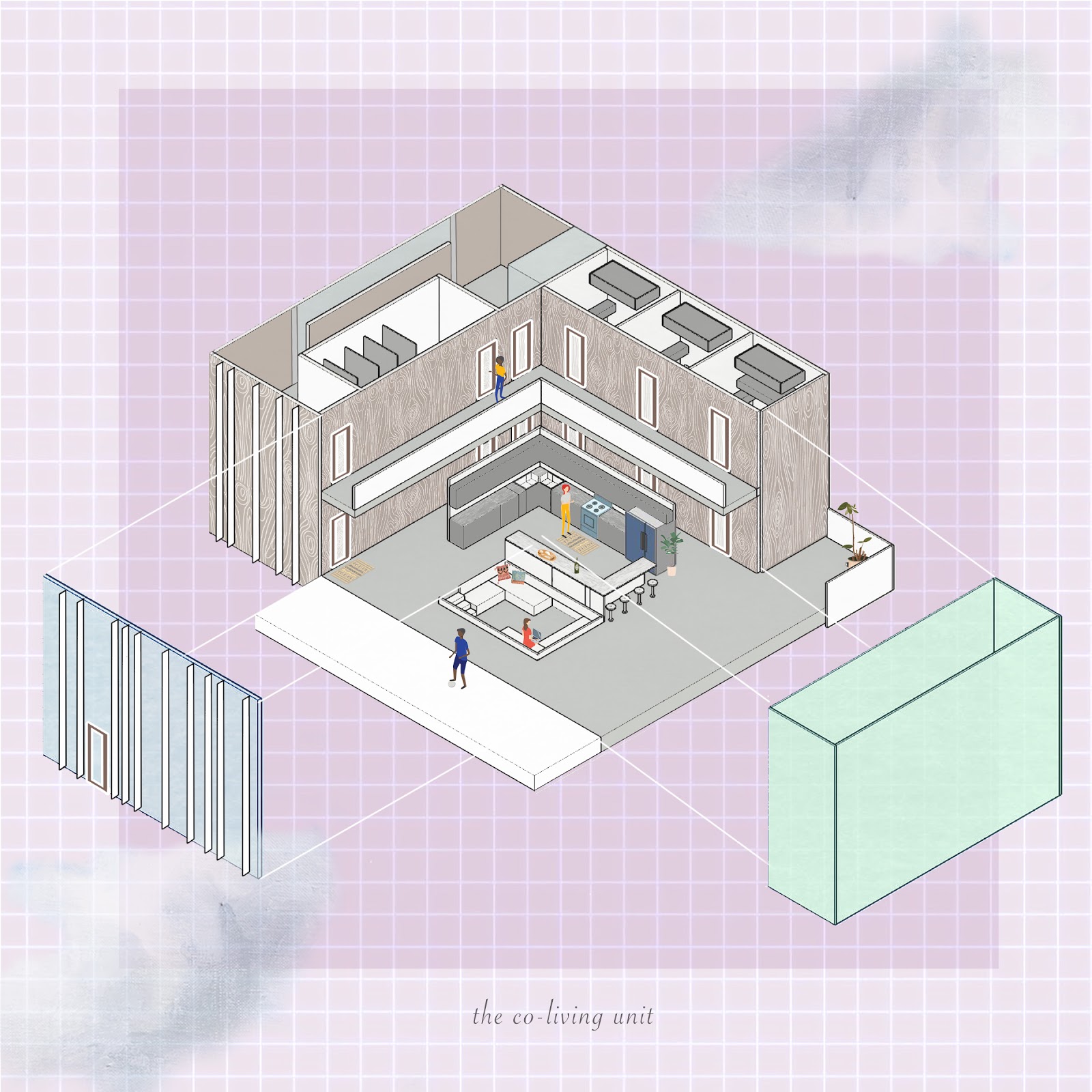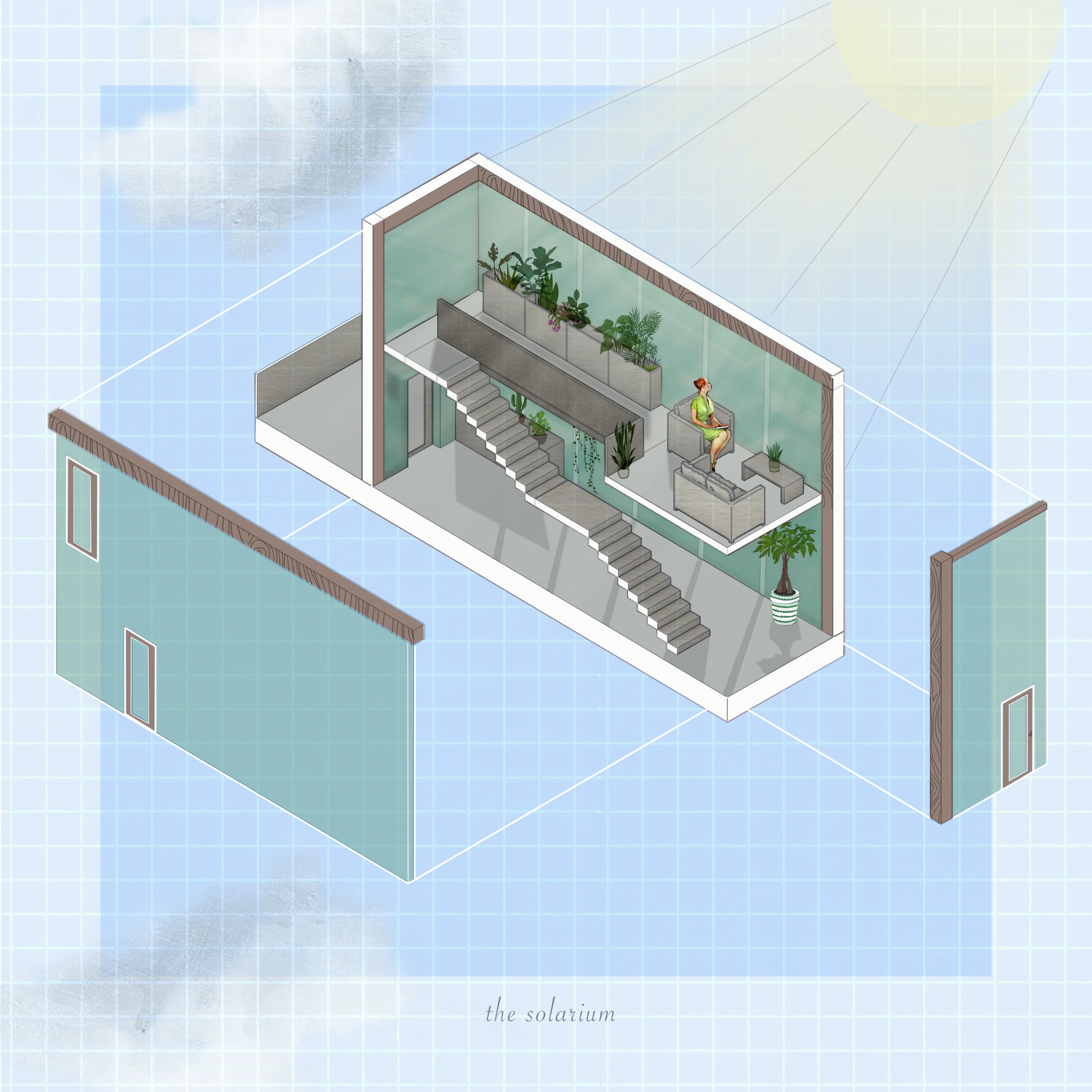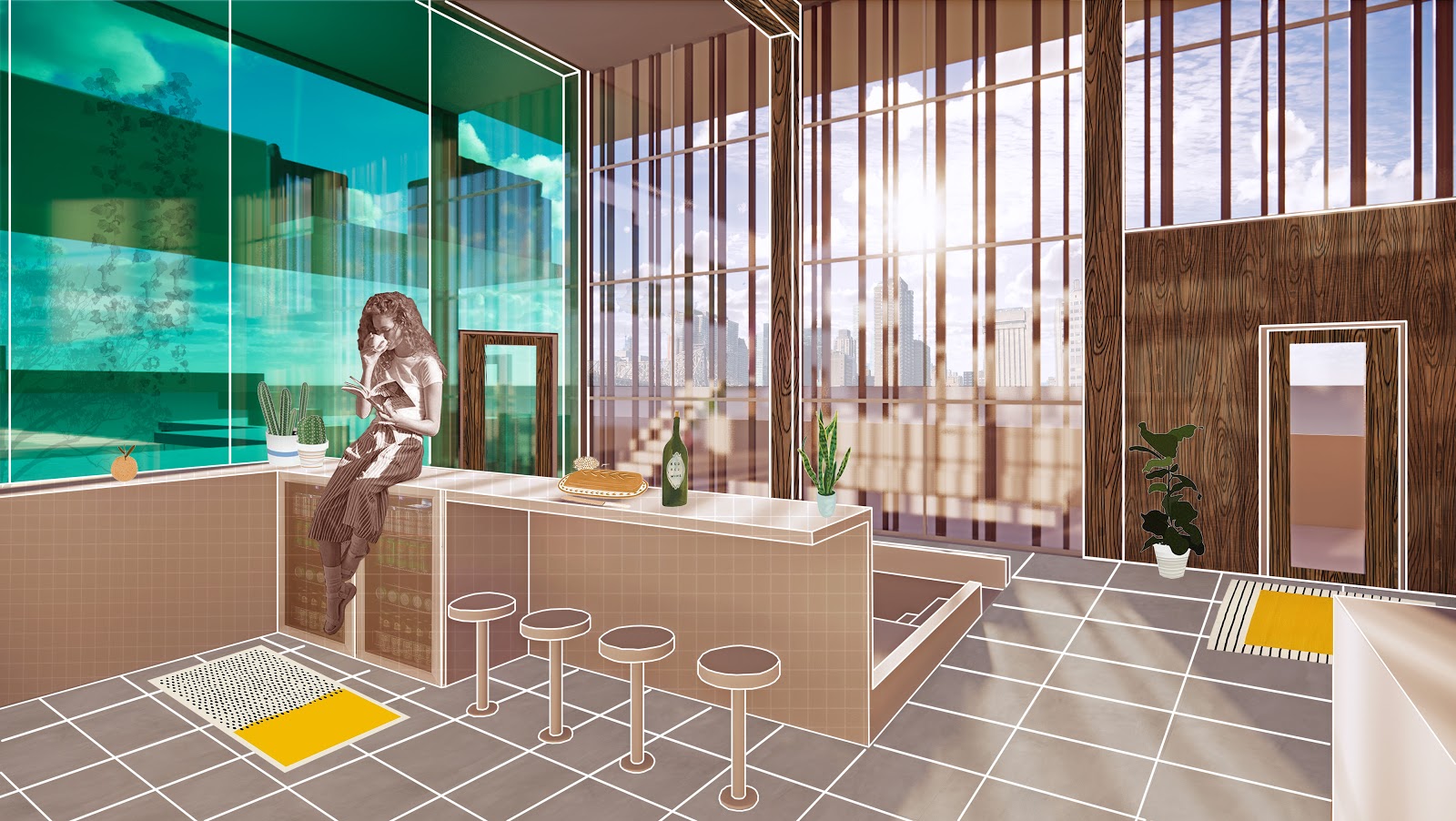 The shared co-living space made with an emphasized double height ceiling and connection to a large balcony with views to Manhattan.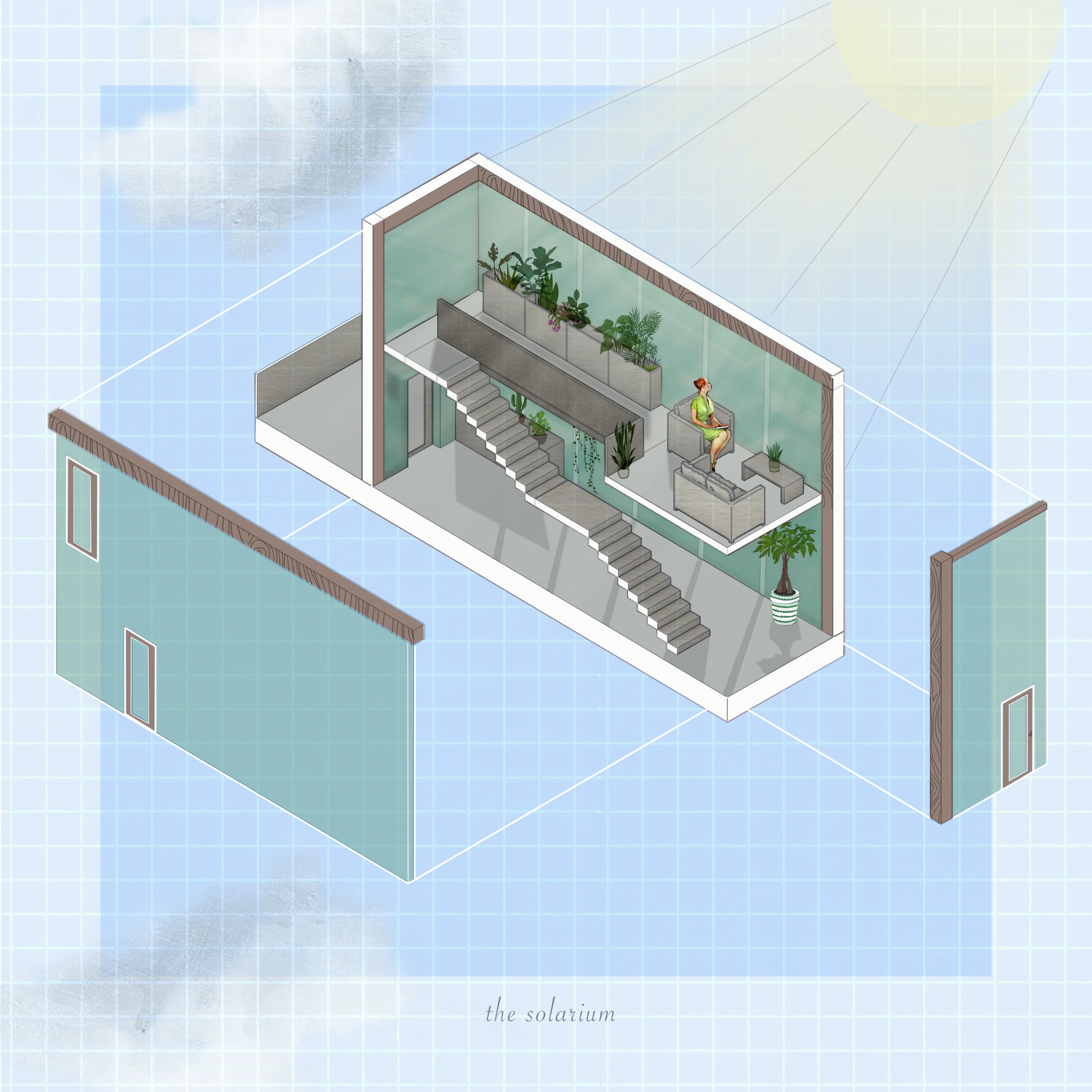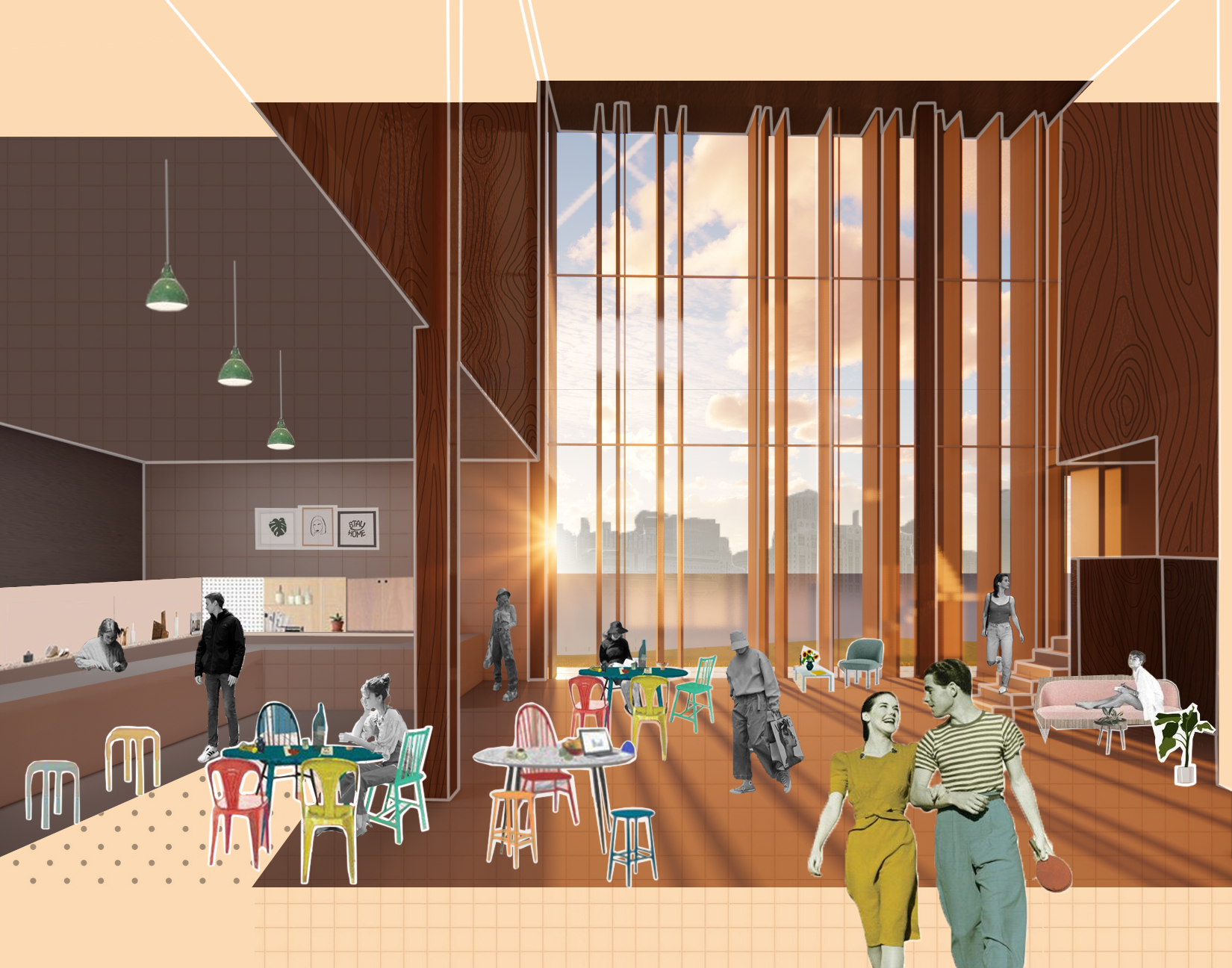 The Wellness Center is connected to the coliving units and provides additional ammenities for the residents. A central atrium allows natural light to reach thde public spaces where necessary.